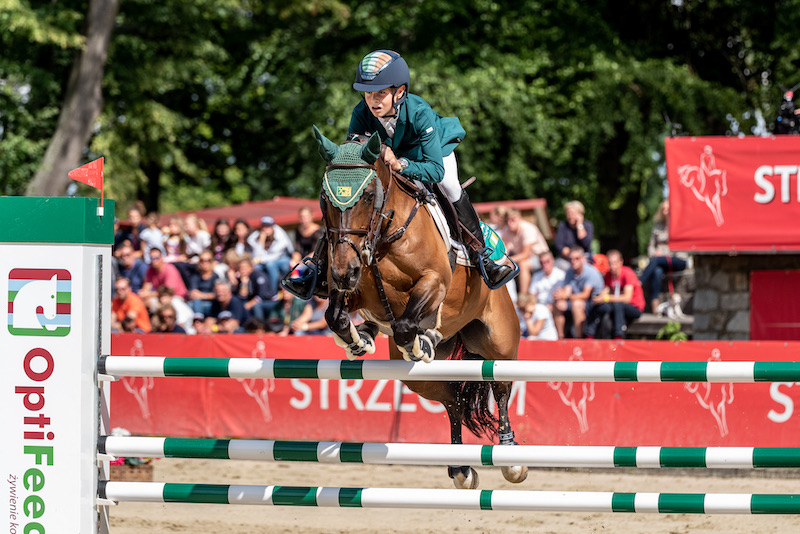 Jumpers, eventers and dressage riders will be fighting for medals in the European championships in the ponies' category from Wednesday at the arenas in Strzegom.
162 young riders, representing 21 countries will take part in the competition.
The arenas of the Morawa hippodrome will host competitors aged 12 to 16 and their ponies, i.e. horses up to 149 cm tall. It will be a unique event for horse sports fans. The championships in three Olympic disciplines: dressage, eventing and show jumping will be played out in one place and time.
Poland will be represented in the dressage discipline. The following pairs will perform on the arena: Weronika Lewandowska with Hojvejs Casmir, Veronica Pawluk with D'Artagnan 187 or Golden Diamond W, Natalia Plata with Hot Chocolate and Ann van Den Broeck and Langtoftegard Leandro.
The competition will start on August 11th and will last for five days. It will be preceded by an opening ceremony during which all national teams will present themselves. The rivalry in dressage will begin the event, and we will know the first medalists on Thursday, August 12th.
The competition will be played out with the participation of audiences. Admission is free. Parking costs 20 PLN. Fans will also be able to virtually cheer on their favorites during the live broadcast, which will be available via FEI.TV.